IT IS WHAT IT IS;
AND IT'S ALL GOOD. J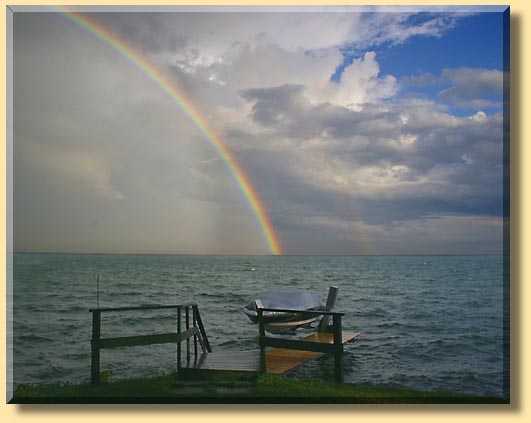 An added note to last weeks energy report :
Precarious energies and walking without a safety net below;
The Angels speak clearly about courage.
To face life head on.
To move through the experience in grace fully in blind faith.
All of which lead to resolutions of peace within.
They remind us
"what we resist persists".
SO STOP FIGHTNG THEY SAY.
Much forgiveness for both one's self
and allowance of others around us
gives us the opportunity to choose to
compassionately detach.
Being fully present and fully honest with ones self is strongly being called to the plate now.
Anything less than total honesty and integrity with yourself simply won't flow anymore.
If you are in a relationship for the others persons sake,
If you are avoiding a relationship of love because of past walls you have not yet healed;
If you are in a job that no longer serves you,
much will happen to help bring you closer to who you are and what you came here to do;
To live a passionate life.
Deep breath
I have found these past two weeks have held a huge energy of miscommunication. Miscommunication of appointments for readings has been crazy. There were more scheduling criss crosses in the past two weeks than I have had in the past two years.
I had to ask ,
"Is Mercury in Retrograde?"
As my dear friend put it,
"People are not hearing or able to listen it seems?"
With one client the angels seemed to sum it up pretty well.
The angels express about all the tangles of time these past 2 weeks;
It wasn't meant to be
It is what is
It's all OK :)
Health Watch-
How are you coping with stress.
Perhaps you are moving through some challenging times?
Perhaps everything around you seems to be coming apart at the seams?
Surround yourself in as much calmness and space to breathe as possible.
Physically many are swelling up.
It's a great time to be fully aware during these times of intense heat
to
drink drink drink plenty of water.
Juice and drinks do not work as water replenishment.
It does need to be water
straight on the rocks J
Deep breath
Water and breath- H2O
Cranberry juice (without the sugar) and/or ½ a lemon squeezed in water both are fantastic in removing water retention and swelling.
Turmeric spice in pill form is also great to reduce swelling.
(It's even better when you cook with it - Yum)
Feet elevated (above your heart line)
is the position for this month.
Enjoy that in any way shape or form that you can imagine J
Fun is GOOD!
Animal Totem ~
Many are not sleeping well.
As I write this in the wee ours of the night,
I hear owl right outside my window.
Owl's Wisdom Includes:
Stealth

Secrecy

Silent and swift movement

Seeing behind masks

Keen sight

Messenger of secrets and omens

Shape-shifting

Link between the dark, unseen world and the world of light

Comfort with shadow self

Moon magick

Freedom
Astrology Outlook
Violet Mayas Musings
We have been in a fascinating cycle astrologically ever since Pluto went into Capricorn in
late 2008... Since January of 2010 the Cardinal sign planetary aspects & energies have been tap dancing around each other getting into position for the Divine Design of the Grand Cross/Square and T-Square aspects experienced this summer, beginning with the Summer Solstice 6/21-22/2010... We lived through the 6/26/10 Lunar eclipse Full Moon in Capricorn and the Solar Eclipse Cancer New Moon on 7/11/10, witnessing and experiencing a planetary roller coaster ride of extreme ebbs & flows, (just describing) with volcanic and oceanic occurrences...
Today on 7/21/10, Saturn enters Libra for 2/12 years after it's 2 1/2 year journey through Virgo...Saturn is exalted in Libra, bringing the Venusian influence of negotiation, harmony & balance. A taste of these Cardinal Square energies shall be felt again by the Collective Consciousness as the Moon turns to Capricorn on 7/23/10... This is a key placement of the Grand Cross scenario as Saturn opposes Uranus & Jupiter both in Aries and squares Pluto in Capricorn... It is the Jupiter-Saturn-Uranus-Pluto outer planets who are the key players in this saga, yet whenever they meet up with the other planets in Cancer, the Grand Cross forms...The Sun in Cancer activated some moments of this during June/July, where one may have been feeling the intensity and potential imbalances of these energies! It has resembled the Solar Eclipse in Leo on 8-11-1999 and the Grand Cross cycle which involved the Fixed signs then. Many astrologers and others touted that date as the saving grace date or pivotal moment for the planet, putting all cataclysmic predictions for Gaia to rest... Plus it set the stage for the Galactic Underworld scenario... On 11/03/2010 Day Seven of the Galactic Underworld begins...
The Sun shifts into Leo on 7/22 in the USA lightening up this play in preparation for the Full Moon in Aquarius on 7/25 in USA at 9:37pm ET. Leo being about the Sun & Self, Aquarius ruled by Uranus being about the Collective Big Picture...and there are many supporting cast members in this Galaxy and the Universe, like dreamy Neptune which is still in Aquarius. Uranus retrogrades back into Pisces on 8/15 ending these particular Square alignments until a later date... On 3/13/2011 Uranus returns to Aries for it's seven year cycle...where we shall have more fun & opportunities for Happy Dances as Pluto remains in Capricorn until the year 2023... :-) Some e Cardinal Crosses & T-Squares continue through to 2012... When Mars enters Libra at 7:46 pm ET on 7/29 and the Moon enters Aries at 4:42pm on 7/30 we experience a T-Square, activated with Jupiter & Uranus in early degree Aries and Saturn in early degree Libra...More Fun, Fun, Fun!!!
Prepare for a six week cycle starting 8/2/2010 when the four outer planets Square Dance & T-Square*Ball again! The Cardinal Cross is activated when the Moon moves into Cancer at 5:50pm ET on 8/06~~~More Deep Breaths and Deep Diving~~~Venus moves into Libra to harmonize with the other planets on 8/06 at 11:47pm ET, and will conjoin with Saturn on 8/8 for the renowned Leo Stargate date ~*~
The Mayan Galactic Underworld cycle dating back 5,125 years is also a part of this Big picture. To see about the 7/17-18 2010 Conscious Convergence which just occurred go to www.calleman.com for information related to that and more related to the Mayan Galactic Underworld events.
Maintain your Focused Vision for our planet and for yourself as Light*Buoys in this Galactic, Planetary, Oceanic mixture!!! Thanks for being here at this amazing time on Ma Earth!!!
Violet Maya is a Serenity Vibration Healing practitioner
http://www.eboards4all.com/924379/index.html
Share this wide and far with love please. Spreading love is always a good thing!
Kisses of love steph rain
© Rainspirite 2010
http://www.rainspirite.com/
Share this wide and far with love please.
Spreading love is always a good thing!
Kisses of love steph rain
© Rainspirite 2010
http://www.rainspirite.com/
I love to hear from you!